Miss Parveen Abedin
MRCOG, DFFP, MSc.
Consultant Gynaecologist & Minimal Access Specialist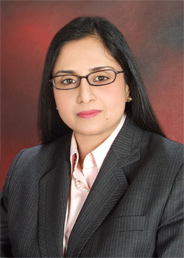 Dr. Parveen Abedin
I am a Consultant Gynaecologist specialising in 'key hole' or 'Minimal Access Surgery' for Gynaecology.
I was born in Birmingham and graduated from medical school in 1992. I trained in general Obstetrics & Gynaecology in the West Midlands region. This was followed by training in advanced laparoscopic (key hole) surgery at major laparoscopic training centres in the UK.
I have also undertaken travelling fellowships to several centres in Europe and USA including one to the Baylor Medical Institute, Dallas, Texas, USA to learn laparoscopic and robotic surgery.
I have published several articles in peer reviewed journals and have written a book for trainee gynaecologists. I am a senior clinical examiner for the undergraduate examination at Birmingham Medical School. I am a recognised trainer for laparoscopic surgeons and teach on several courses.
I believe that patient care should be of the highest quality and should be based on empathy and understanding. It is about listening to patients and developing a rapport, about addressing their holistic needs, not only their clinical symptoms. I endeavour to provide excellent expert care with direct access to myself or my secretary.
My main interests include menstrual disorders, pelvic pain and endometriosis.
I perform laparoscopic (key hole) hysterectomies, thus allowing patients to go home within a day of surgery. I am proficient at removal of large ovarian cysts with keyhole surgery and am also able to undertake complex open pelvic surgery for severe endometriosis.
I have a special interest in gynaecological cancers, and am involved in screening for cervical and ovarian cancer and the investigation and treatment of bleeding after Menopause. I am the Lead Consultant for Gynaecological Oncology at the Birmingham Women's Hospital.